A new approach to emulate bristles in Manga Studio
Joyful Bristle is a set of 28 brushes designed to mimic the behaviour of real bristles. Each stroke has unique pigment deposition, to achieve great randomness and natural results, for a great painting experience.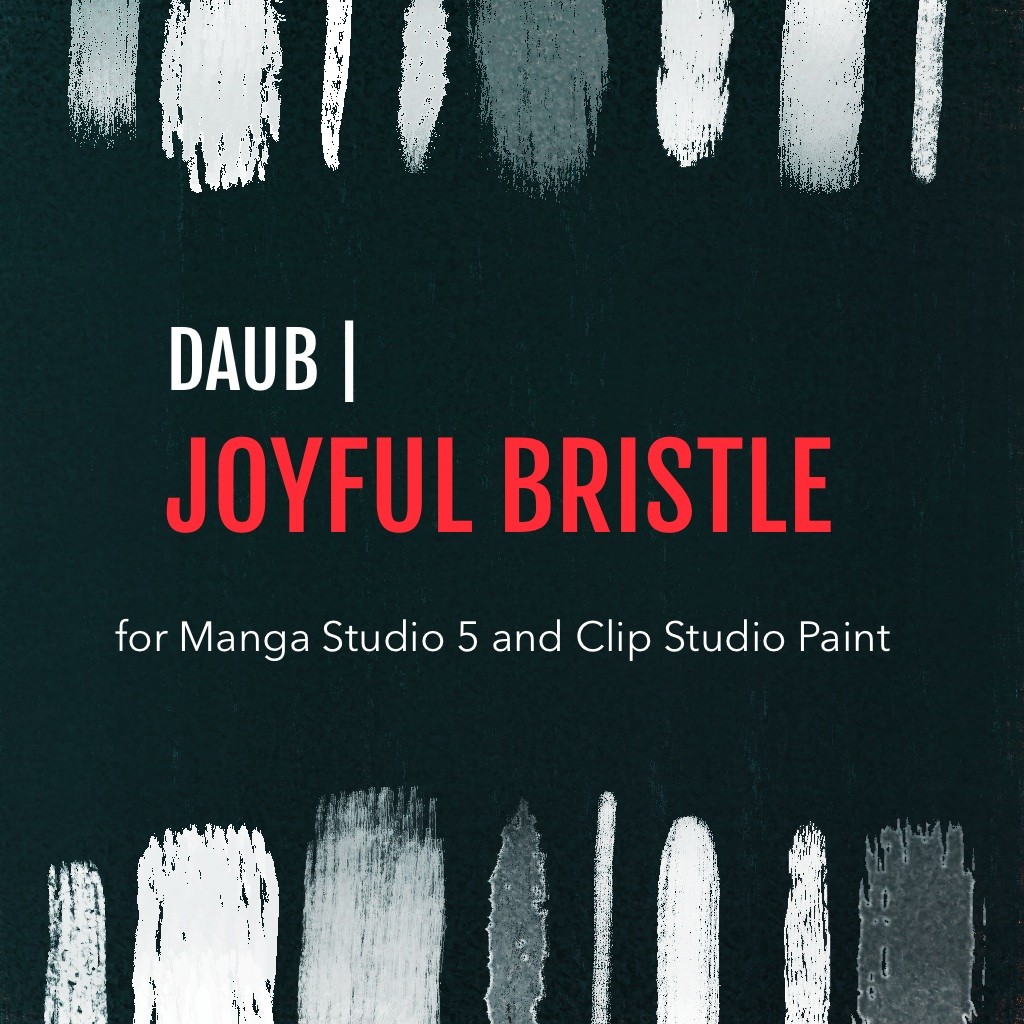 Using a combination of the powerful brush engine of Manga Studio and captured stuff I've designed a tool in which fibers create a randomic but natural pigment deposition.
Oil, Watercolor, Gouache, Acrylic and Dry Ink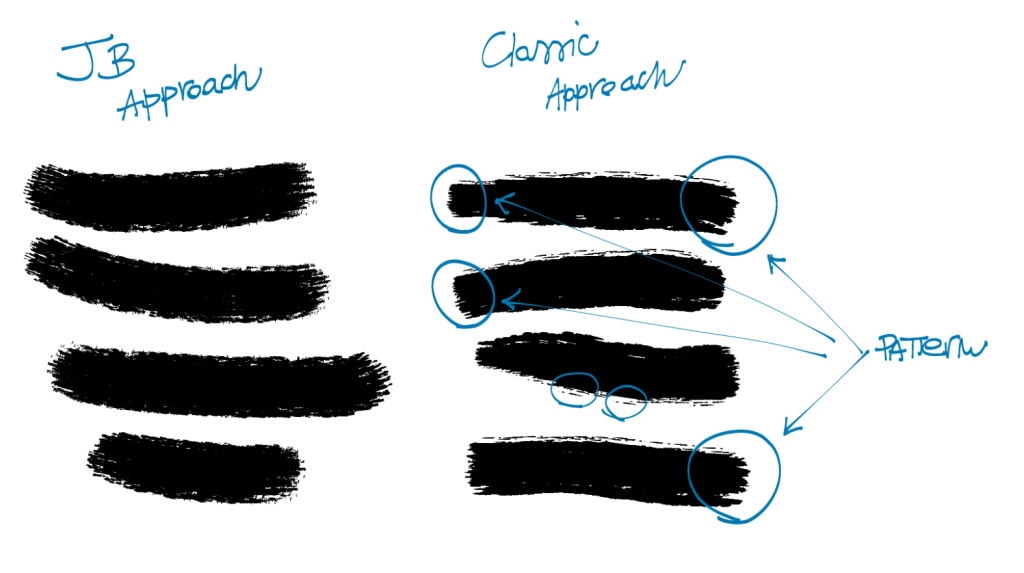 I've included both versions… 🙂
Performances are a bit faster than traditional nib-repetition approach.
Each tool have some specific parameters in the Tool Property palette for quick customization: you can choose level of Antialias, color mix etc…
Some samples…