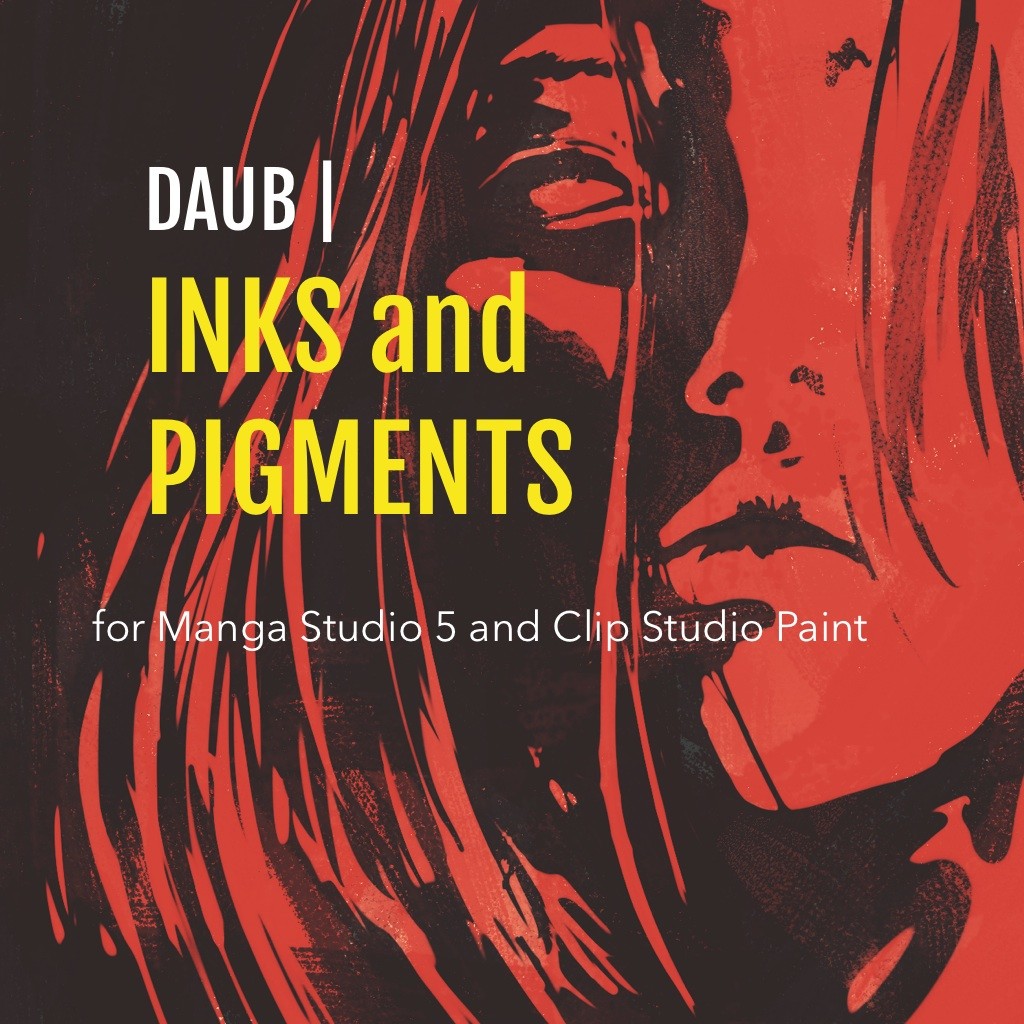 This set offers 12 tools and 2 variants to reproduce the analog look of inks and pigments in Manga Studio and Clip Studio Paint.

Strokes sheet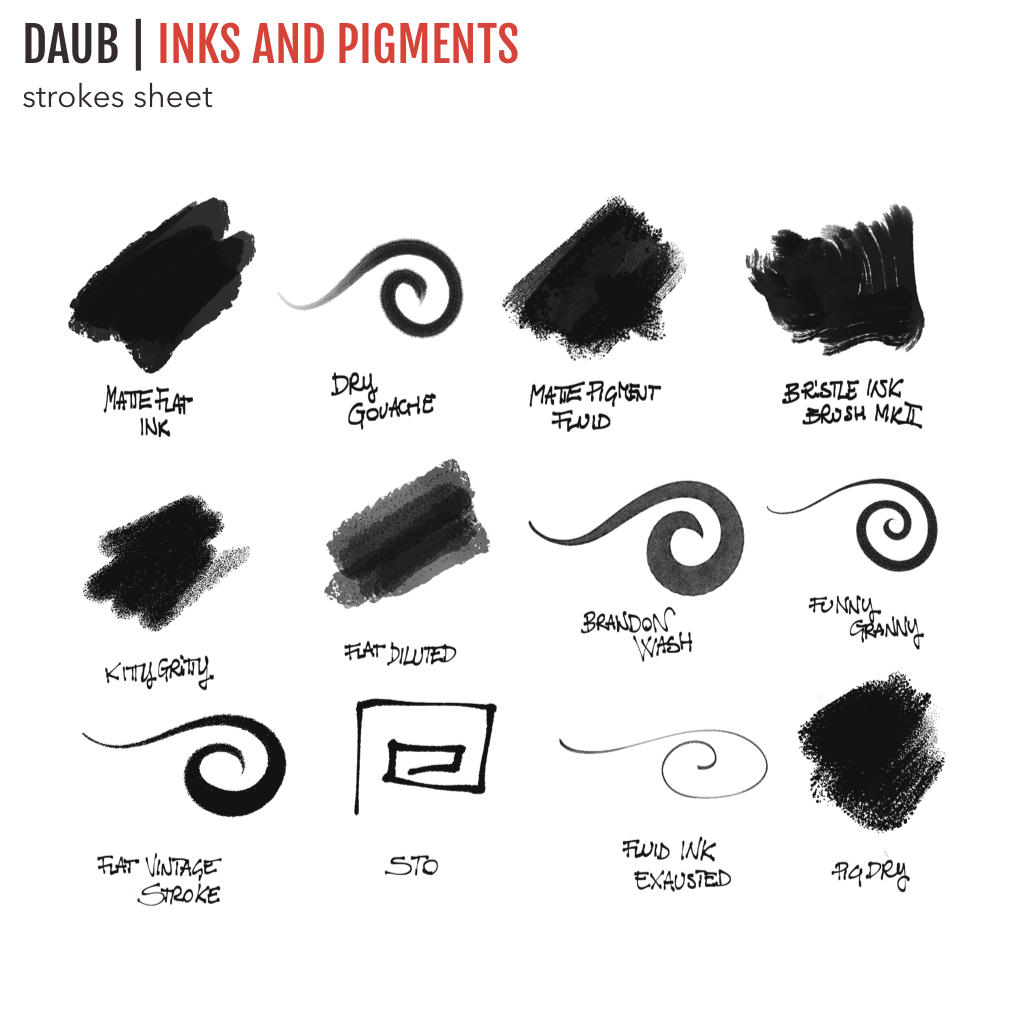 BONUS!
In addition there is bonus a small set of actions to reproduce color response of analog media and a custom curve to simulate a black bleeding ink.
Action's import is pretty easy, and can be done form the Auto Action palette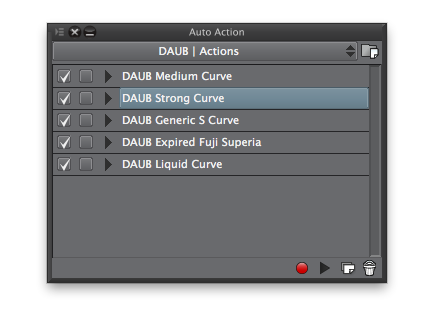 Just double click, and the relative tone curve will be added!
To achieve the bleeding effect in the video, click the DAUB Liquid Curve form actions and use the included Brush or Pen for Liquid Ink Layer

Start painting in the layer below the tone curve one an you'll notice the viscosity of the ink, in particular where lines intersect

SAMPLES
Illustration made using the Liquid Ink Technique, and the Matte Pigment Fluid brush