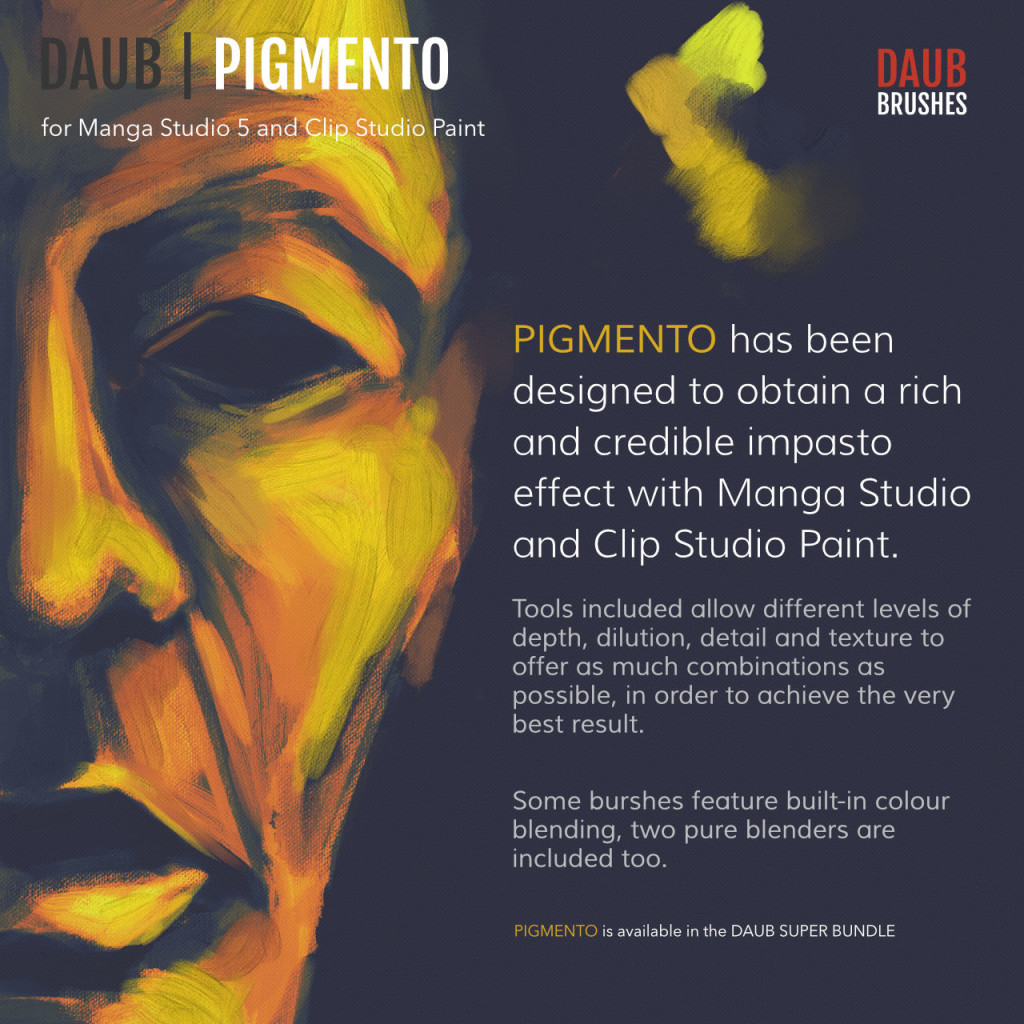 I'm happy to share with all Super Bundle purchasers this update, including 16 new tools to obtain a credible impasto effect even with Manga Studio and Clip Studio Paint.
The impasto effect
This effect is something that started appearing in painting apps ages ago.
Procedural (unbiased) engines such as the ones of ArtRage, Painter, FreshPaint, Verve and few others still offer it natively.
In dab-based engines it is an effect that cannot be obtained easily, in some cases it is even impossible due to engine limitations or requires active live filter.
The state of art I think had been reached by Deep Paint from Right Hemisphere (a very nice application, today discontinued) which offered a precise control over lightning too.
Last year an artist asked me how to reach this effect in MS5, and I sorted it out using the painting engine itself (without actions, filters etc…) obtaining a credible yet responsive effect.
This is the stroke sheet.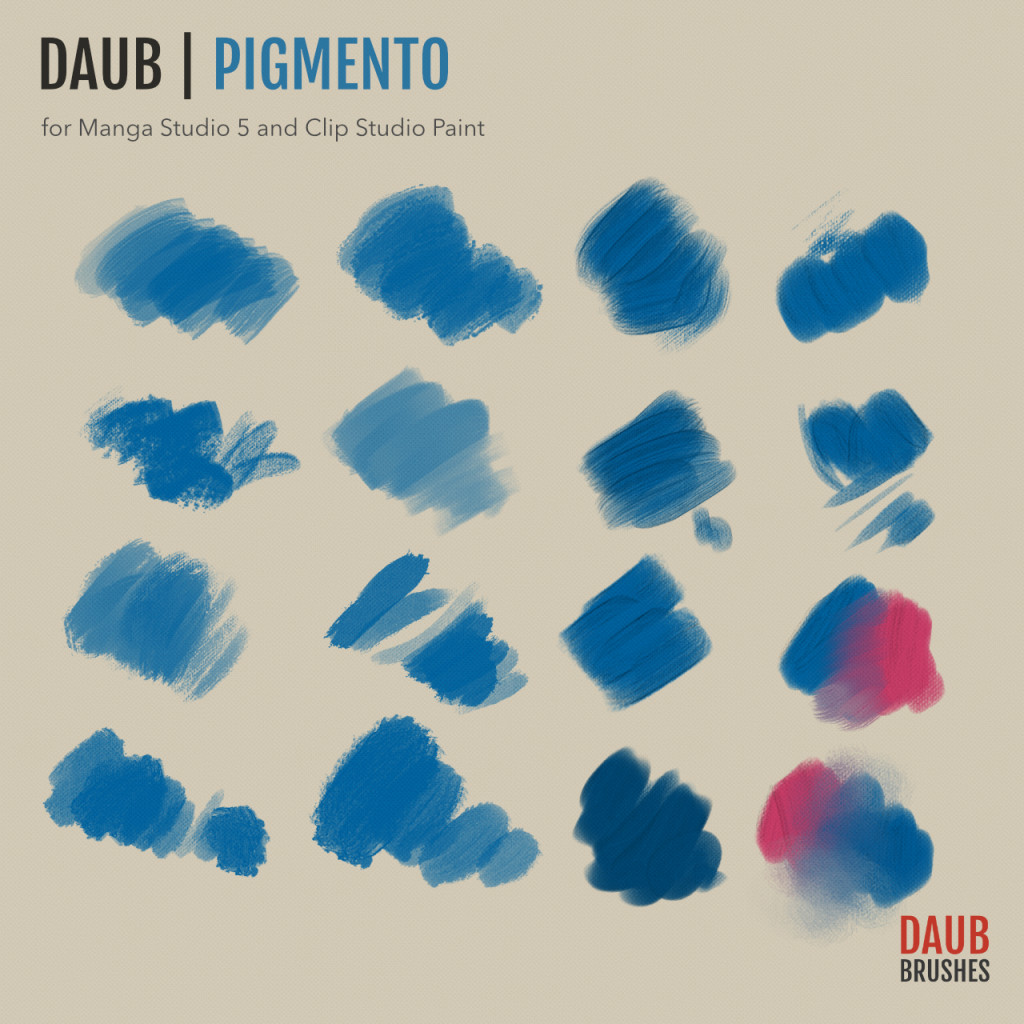 There are 16 tools each one with a different level of density/dilution and blending mode.
I'm still improving them, but lightning is not controllable unfortunately…
Happy Painting!