The new DAUB website is online!
3 years passed since its first publication and lots of things changed in the meantime.
Today DAUB aims to be a reference for natural media tools across the professional applications available.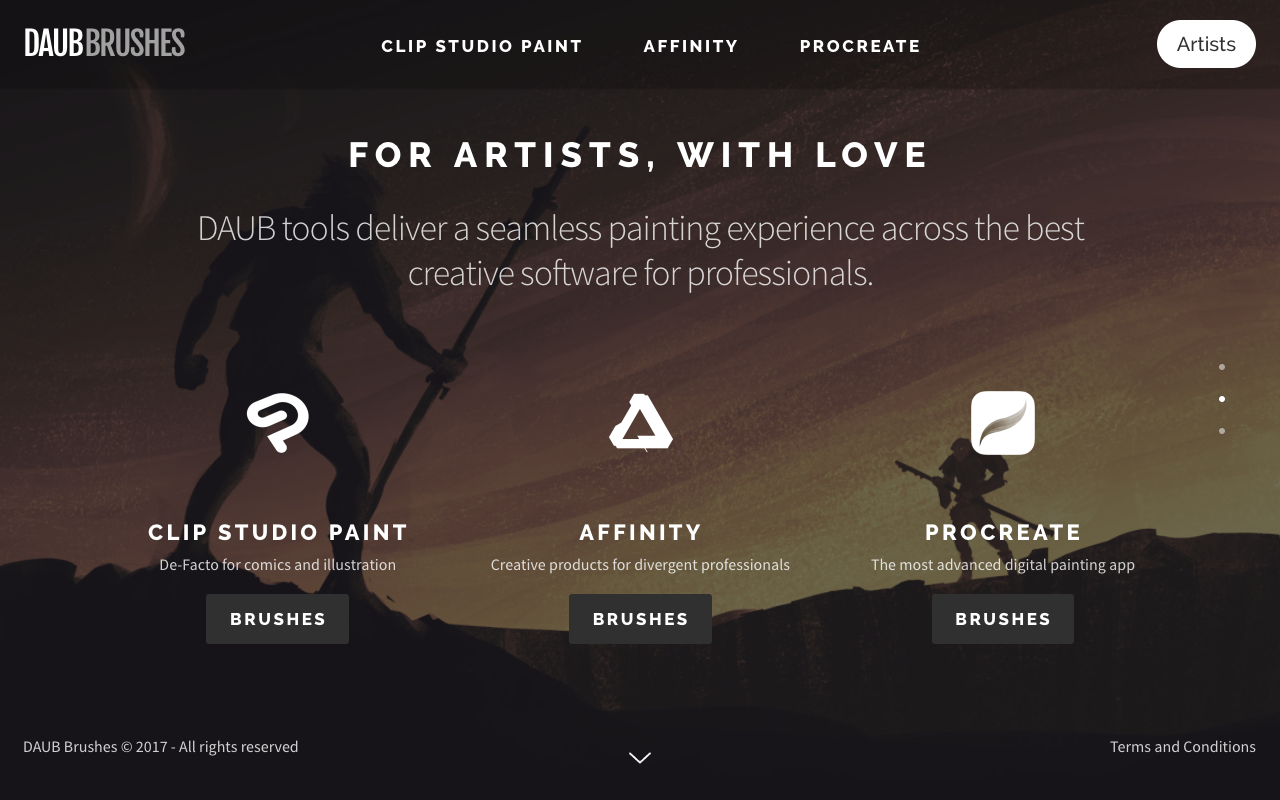 You'll find all my sets sets for Clip Studio Paint, Affinity range and, right after a great number of requests Procreate.
A huge thanks to all the artists who supported me and gave their feedbacks to improve any aspect of this project.