A professional Brush Set for Manga Studio, 26 natural media and concept tools!
A brush set for Manga Studio 5 or Clip Studio Paint Pro/EX handcrafted for artists, designers, illustrators and doodlers.

The whole set is designed to deliver fast performance and professional results.
Strokes are captured from real media and fine tuned to work seamless with Celsys/Smithmicro software.
Now re-designed for even faster performances and great analog results!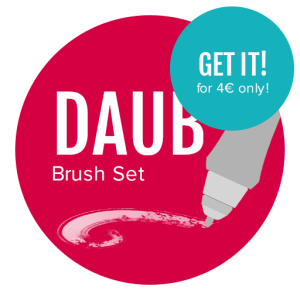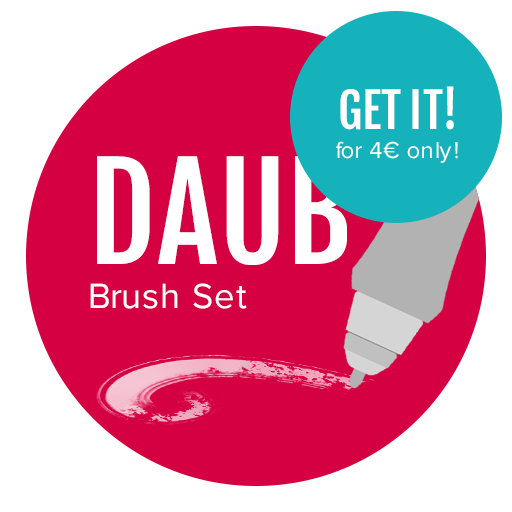 The set includes 26 fine tuned brushes: Oils, Pastels a Natural pencil and two terrific Watercolors for only 4 Euro!
All brushes feature custom curve settings for pressure/tilt/rotation sensitive tablets, results are natural and responsive.
Some samples!
OIL PASTEL WARMED UP
Take an old school oil pastel ad warm it up. Smooooooth!

Coarse stroke – FREE!
Form a real brush stroke, scanned and handcrafted. Ribbon brush, fast and furious, with slight viscosity. The best one. For Free!

Square Oil Brush
Tip based brush: slight blending, almost dry and square. Usable for anyting, from blocking to fine details.

Digital Flat Stroke
A ribbon brush without textures, and a slight color blending. Ideal for painting with values.

Oil chalk
Smooth and fluid as Oil, but rough and gritty as a chalk. Can be used for blocking large areas and fine details too.
Rough Spatula
As ribbon brush, it is very fast, ideal for background painting, great even used in large size. Helps to give a nice painterly texture.

Natural pencil – FREE!
Custom designed Tip, as shown here. Tilt it and shade as with a STAEDTLER!  For Free!

Detail oil brush
Fine point, color blending and pen axis rotation sensitive.

Fluid Ink
Fine tip, sensitive to speed and pen axis, the most simple but fun!

And more!
SCI-FI CONCEPTS MADE USING DAUB BRUSH SET
Concepts made using Clip Studio Paint 1.3.1 and DAUB set: Digital Flat Stroke for blocking areas and early stages, Coarse Stroke and Rough Spatula for texturing and refinements, and Detail Oil Brush for tiny details.